Commercial Corridor Revitalization in Kalamazoo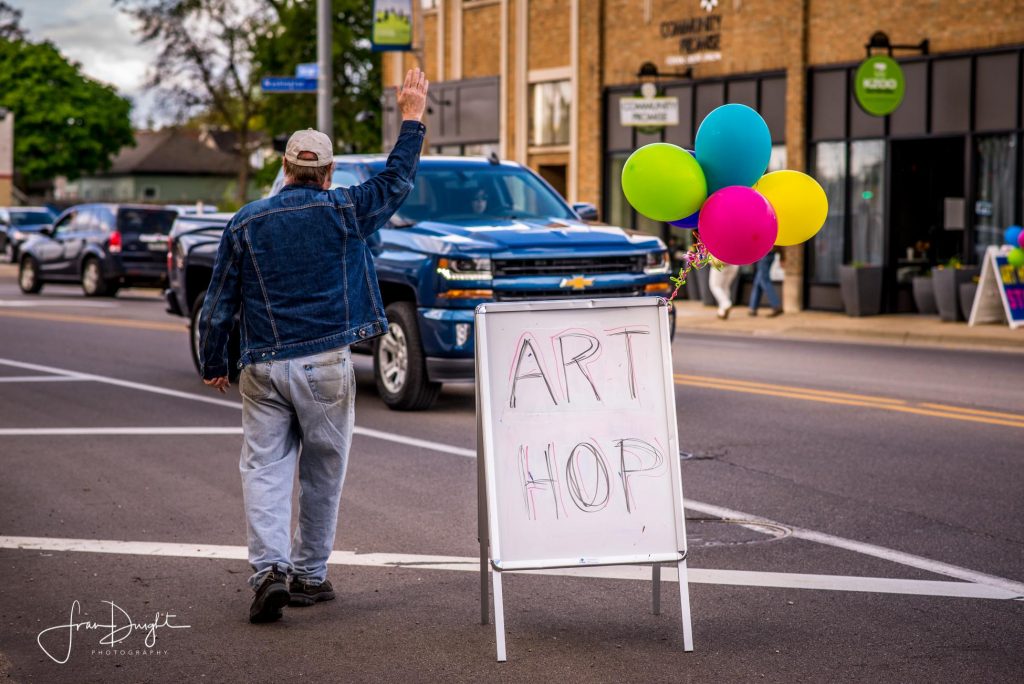 Commercial Corridor Revitalization in Kalamazoo
The Kalamazoo County Land Bank has worked over the past 3 years to revitalize the once-vibrant commercial corridor in Washington Square, in the Edison neighborhood of Kalamazoo. Their latest project in Washington Square has been the Fare Games competition.
For the many people who drive south out of downtown Kalamazoo, this blighted building is impossible to miss on the main thoroughfare of Portage Street. It has undergone dramatic changes over its history – a bank, drugstore, and then finally L.A. Insurance – which was abandoned. The KCLB worked to uncover the former beauty of this space – the ornate historic molding, grand ceiling, and corner façade of a building in the heart of the Edison neighborhood. Inviting the neighborhood residents and other stakeholders to give their input as to what this historic building's new tenants would be, a restaurant rose to the top of the list. A new restaurant will bring locally-made food into an area currently occupied with convenience stores and fast-food, and give Edison residents more diverse eating options, while supporting a local entrepreneur.
Fare Games is an exciting new way of introducing the element of competition, involving local businesspeople and residents to identify a new tenant for 1301 Portage. The Fare Games committee asked budding food entrepreneurs to come up with a business plan, and gave them incentives to launch their business in this space, like pro-bono services and supplies, and reduced, graduated rent. The committee – including restauranteurs, bankers, small business experts and neighborhood representatives – mentored and supported the candidates, ultimately deciding on Pho on the Block, a modern Vietnamese restaurant concept. Entrepreneurs Reggie Kaur and Nancy Tien brought a strong vision for the space, as well as an investment of some of their own capital to see this space come back to life. They are excited to start their new restaurant in 2017, and have received an overwhelming positive response to the announcement.
Second Wave media summarizes the Fare Games project in the wider context of the revitalization work in Washington Square in this article.